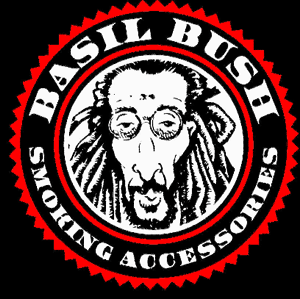 UK Smoking Accessory Wholesaler Papers Pipes Bongs
Head Shop Wholesale Supplier
Telephone: 020 8545 0978
Basil Bush Limited was established in 1990. Since that time we have grown rapidly to become one of the largest and most competitively priced smokers requisites wholesalers in the UK.
We can offer an extensive line of pipes, bongs, scales, cigarette papers as well as accessories. 95% of items are usually in stock.
We offer next day delivery service anywhere in the UK, and our friendly and helpful staff will be happy to discuss bulk discounts with you when you get in touch with us.
This business website is intended to give you a flavour of our vast range of smoking accessory products. For further information and a free 100+ page catalogue please contact us via one of the following methods...
WHOLESALE ENQUIRIES ONLY:
Tel: 020 8545 0978
Fax: 020 8544 1305
Online: Enquiry form
IMPORTANT: WE DO NOT DEAL DIRECTLY WITH MEMBERS OF THE PUBLIC.

IF YOU LIKE ANY OF THE PRODUCTS ON THIS SITE SPEAK TO YOUR LOCAL HEADSHOP.

Quick Links...
Smoking Accessories | Basil Bush | Smoking Accessory Wholesaler | Volcano Vapouriser | Zippo Lighters | Smoking Accessory Boxes | Herb Grinders | UK Rolling Papers | Zig Zag Wholesaler | Zig Zag Papers | Smoking Pipe | Metal Pipe Smoking | Pipe Smoking Accessory | Wooden Smoking Pipe | Smoking Pipe Wood | Smoking Bong | Bong Smoke | Water Bongs | Glass Bong Smoke | Water Bongs | Ceramic Bong | Bong Smoke Wholesaler | Acrylic Bong | UK Smoking | Pollinator | Pollinator | Amsterdam | Scale Smoking | Weighing Scales | Digital Scales | Weighing Scale | Link Exchange Smoking | Swap Links | Head Shop
Head Shop Wholesale Supplier UK Smoking Accessory Wholesaler
<![if !supportEmptyParas]> <![endif]>